Letter from the Interim President & CEO
Welcome to Holly Hill, Florida!
Whether you are a long-time resident (over 13,000 strong), one of this year's newest residents, or considering relocating here, we are glad you are interested in learning more about one of the fastest-growing and most business-friendly communities in the county. As our very own Mayor describes it, Holly Hill is truly the "Heart of the Tri-Cities."
Holly Hill is on the move... from our awesome Pictona facility, amazing Health Care companies, and growing manufacturing, Holly Hill is the perfect place to be in Volusia County. Combined with our connectivity to the other cities and the beaches, we are excelling in business and resident growth.
The love for the area brought me back to Volusia County, and I am coming to the Chamber with a wealth of knowledge and desire to support our businesses. My goal is to continue the good work of the Chamber and increase the momentum while merging ideas and strengths of our cities and fellow Chambers. While the community is experiencing continued growth, the Holly Hill Chamber is also working hard to stay at the forefront of the rapidly changing business climate. As we look ahead, the primary focus of the Holly Hill Chamber of Commerce will continue to serve as the "Voice of Business" and be problem-solvers, advocating for what is best for the business community, thereby contributing to and improving the entire east coast region.
On behalf of our business community, we look forward to helping you make the most of your time in Holly Hill. It won't take you long to figure out why Holly Hill is an emerging destination for those choosing to live, work, or play in our amazing city. We look forward to YOU being a part of our story and continued growth! Join us in the growth!
Lura Willhite
Interim President & CEO
Holly Hill Chamber of Commerce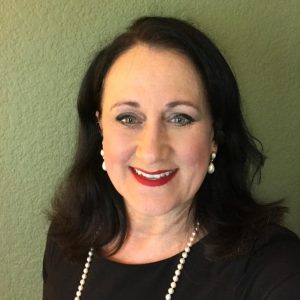 Lura L. Willhite
Office: 386.255.7311
office@hollyhillchamber.com