Letter from the President & CEO
Welcome to Holly Hill, FL! Whether you are a long-time resident (over 10,000 strong), one of this year's newest residents (welcome!), are visiting or thinking of relocating here, we are glad you are interested in learning more about one of the fastest-growing and most business-friendly communities in the county. As our very own Mayor describes it, Holly Hill is truly the "Heart of the Tri-Cities."
I am proud to say that, in the past year, Holly Hill has grown in more ways than one! We've grown stronger, more resilient, and more innovative. And now we, as a business community, are emerging with a refreshed sense of purpose and determination.
As a native of Volusia County, I grew up supporting businesses through-out the "tri-city" area. After returning to my hometown after college and a few years of professional advancement in the North Florida area, I joined the Holly Hill Chamber of Commerce team in February of 2022.
While the community is experiencing continued growth, the Holly Hill Chamber staff is also working hard to stay at the forefront of the rapidly changing business climate. As we look ahead, the primary focus of the Holly Hill Chamber of Commerce will continue to serve as the "Voice of Business" and be problem-solvers, advocating for what is best for the business community, thereby contributing to and improving the entire east coast region.
On behalf of our business community, we look forward to helping you make the most of your time in Holly Hill. It won't take you long to figure out why Holly Hill is an emerging destination for those choosing to live, work, or play (or perhaps all three) in our amazing city. We look forward to YOU being a part of our story and continued growth!
Darq Neimark
President & CEO
Holly Hill Chamber of Commerce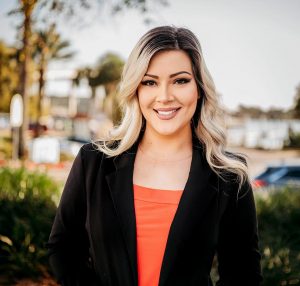 Darq Neimark
386.451.2388
darq@hollyhillchamber.com